Our Memorial Day was spent in a way that we didn't expect but we wouldn't have wanted to spend it any other way.
Our Big Memorial Day Surprise.............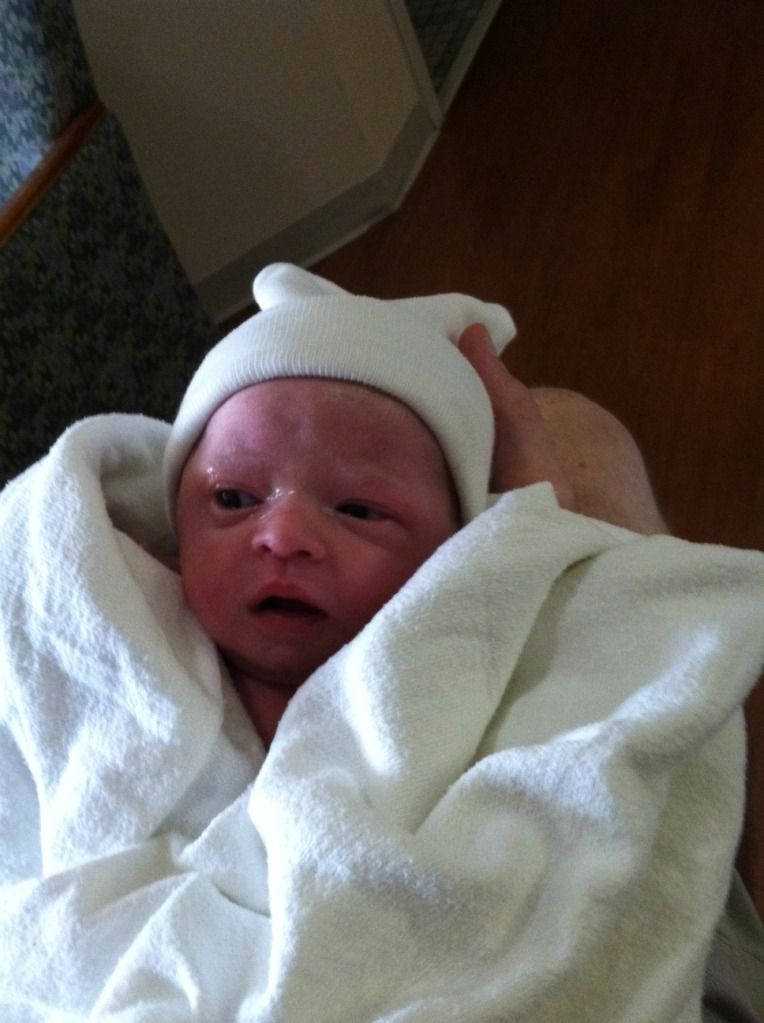 Little miss decided to make her appearance 9 days early. I'll save all the details for the birth story post but needless to say, it was an interesting one.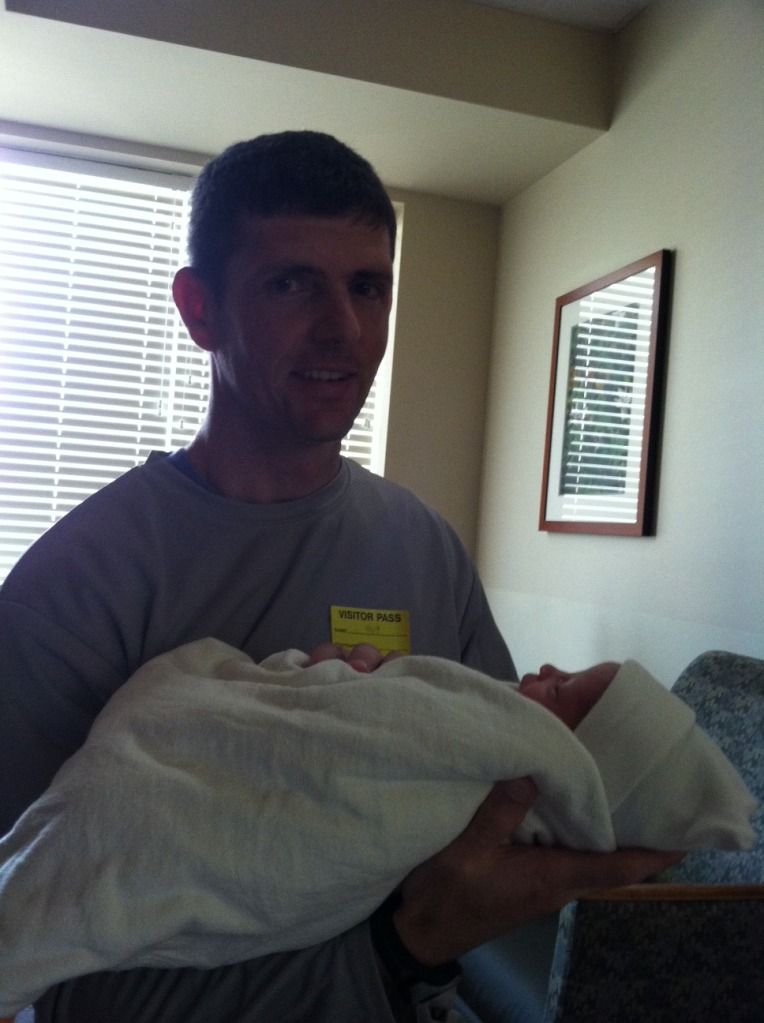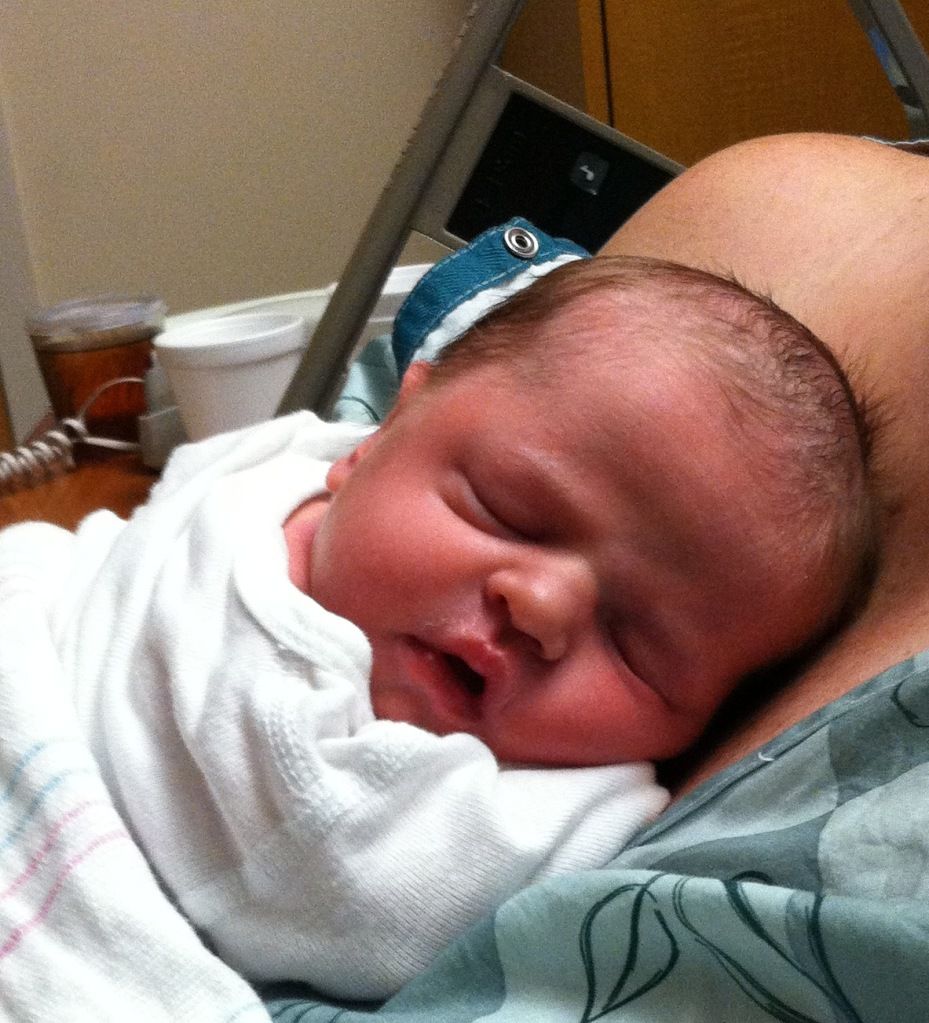 All pictures are from my iphone but I promise to post better ones when I finally get around to uploading them off our camera.
And needless to say, we are all smitten... even her big brother!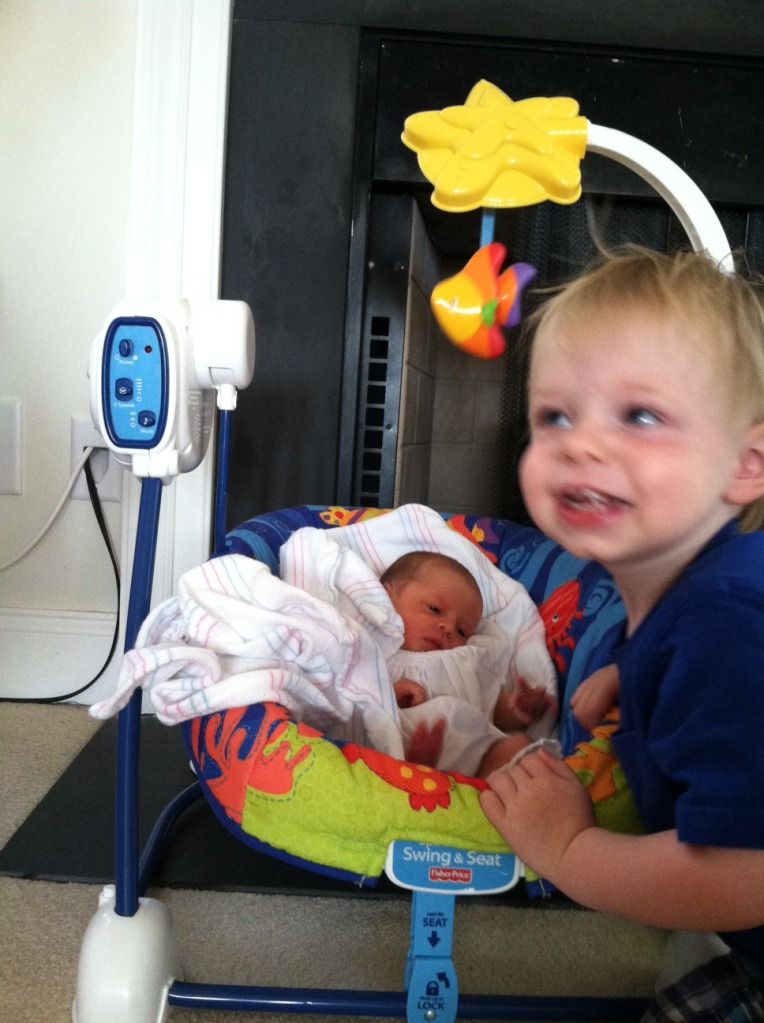 Stay tuned for Caroline's birth story as well as how Mason did upon first meeting Caroline.