We didn't make it to the mall this Easter to have Mason's picture taken with the Easter Bunny. Truth be told, after he freak out with Santa, I was sure it would be another crying fit with the Easter Bunny. Plus, throw in the fact that our mall Easter Bunny is a little
freaky looking
and it is absolutely ridiculous that they charge $21 for a picture.
So we made the best of it and set up camp in our front yard for a few pictures to grace the Easter card this year. It isn't the easiest thing in the world to be 30 weeks pregnant, chasing after a 19 month old active toddler in an attempt to get a decent picture but I do think I was able to get a few decent shots. I promise one day I will really learn all the ins and outs of our camera and take better pictures. One day.
It's hard to believe this was Mason last Easter...
And this is our big boy now..
Of course, what's a photo shoot without a few outtakes?
Pointing out an airplane in the sky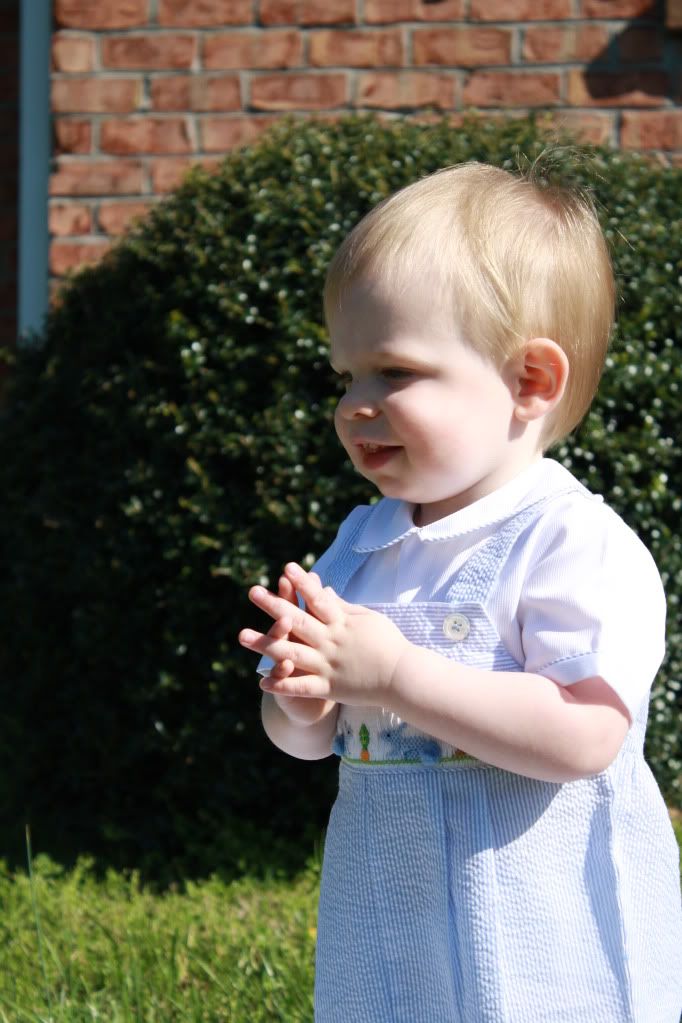 If you're happy and you know it..
I'm over this mom, see you later!
We are thankful the beautiful weather held off long enough for a few Easter pictures!