This Easter we decided to go to early mass (7:30a) as we knew it would be our best shot at Mason making it through the service well behaved and getting a seat in the "cry room". Thankfully we arrived early enough that our usual spot was open. Mason ended up being so well behaved, I was proud of him.
I didn't manage to get a family picture of us this Easter, which I regret but oh well. The most important thing to me was that we attended church as a family and truly took in the real meaning of Easter. Establishing these values into Mason from an early age is something that is really important to Brian and I and I think we have done a wonderful job thus far.


Excuse the hair, this is post nap. Just waking up. And refusing to let go of paci.

After Mass we went to my parents house to hang out until it was time for Easter lunch. If you know Mason, you know he doesn't sleep well away from home. So when nap time rolled around, we decided our best bet at a decent nap would be for me to cuddle with him in my parents bed. Thankfully this worked out perfectly and we both enjoyed an hour long nap. Trust me, I wasn't complaining!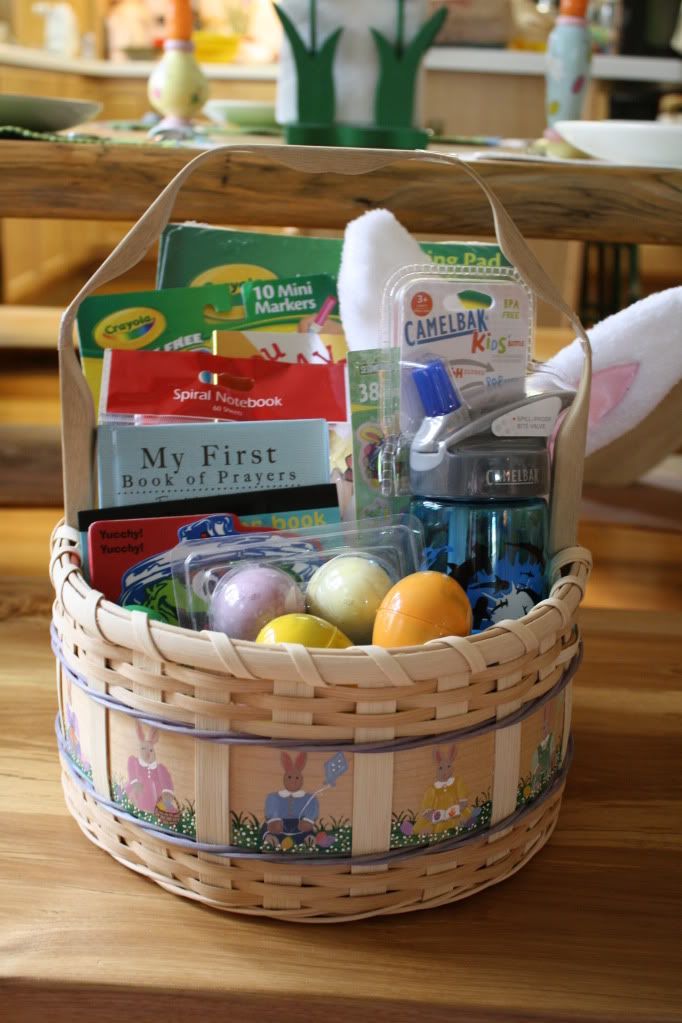 After nap time was over, we feasted on a delicious Easter lunch with my family and grandparents. We had a great meal along with great company and it was truly just perfect!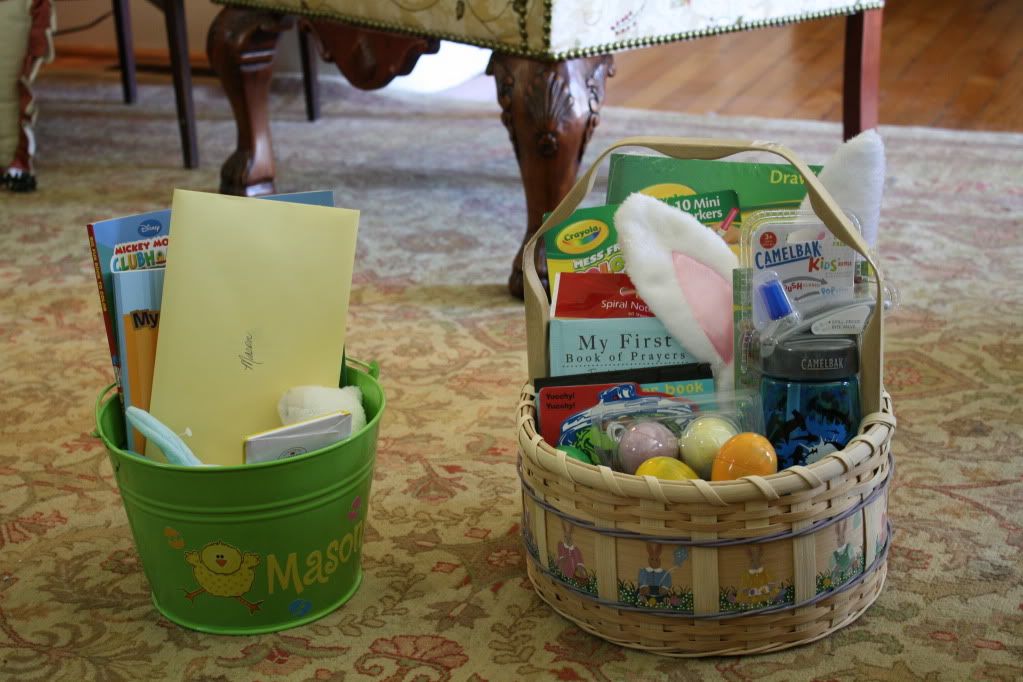 Next came opening Easter baskets, followed by an Easter egg hunt and the much dreaded Easter egg dying. I've learned I'm a little too OCD when it comes to dying Easter eggs but since Mason wasn't old enough last year to do them, I knew I wanted to do them this year with him. Our only fail: I forgot to take a picture of the end result of all the eggs. Total Mom Fail.
Perhaps my favorite activity was the Easter Egg Hunt. I was curious how Mason would do. I figured he would find one egg and be satisfied and forget about the rest. However, I was greatly surprised when he hunted and found ALL the eggs and placed them in his bucket. The funniest part happened when Brian decided to hide eggs for me to find. Let's just say Mason didn't really understand the concept of hiding the eggs because as soon as Brian hid one for me, Mason followed right behind him and picked it up.
We had a wonderful Easter surrounded by those that we love and cherish so very much. We hope that you had a wonderful Easter as well!