We randomly got snow one February night/morning. Since we have had such a mild winter, Mason and I made the most of it and played in the snow. Poor fella doesn't even have a snowsuit but no worries, the inch of snow didn't call for one. :)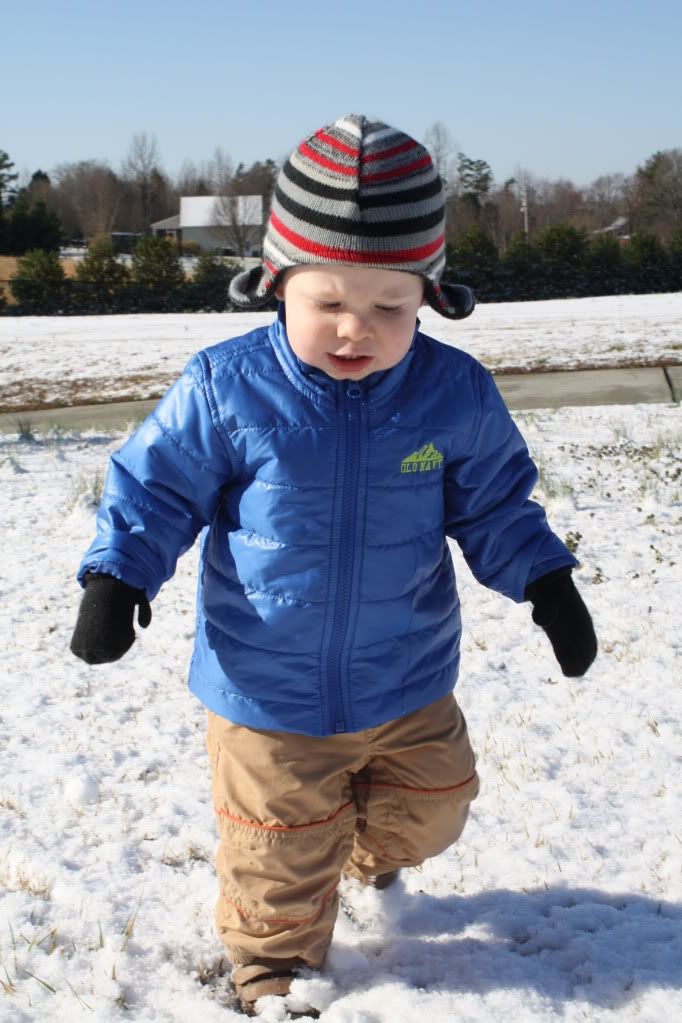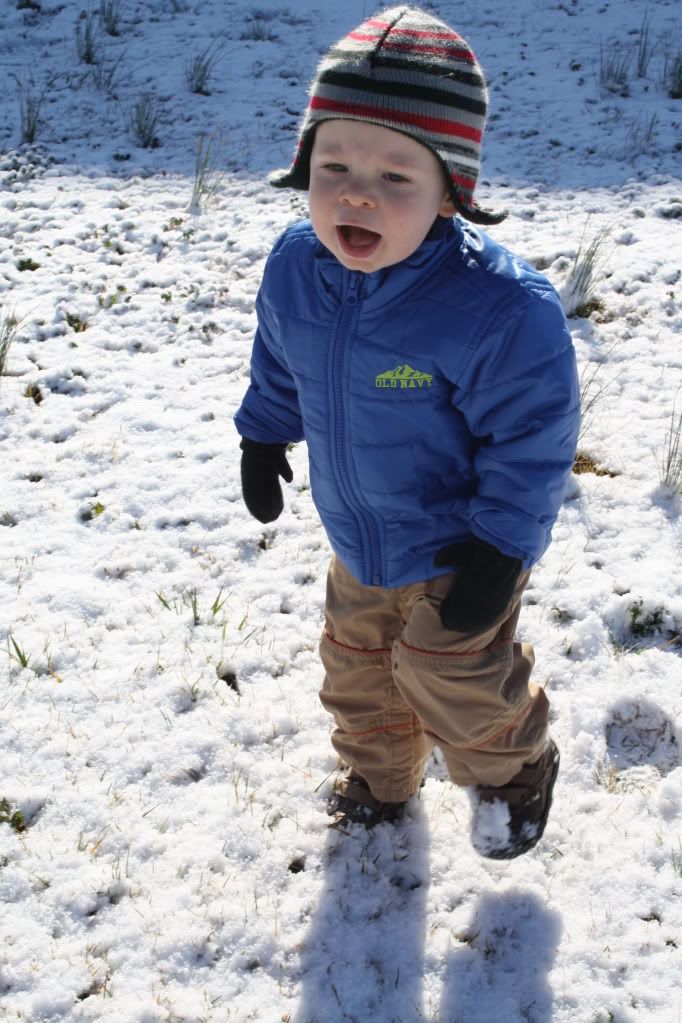 Our attempt at making a snow angel..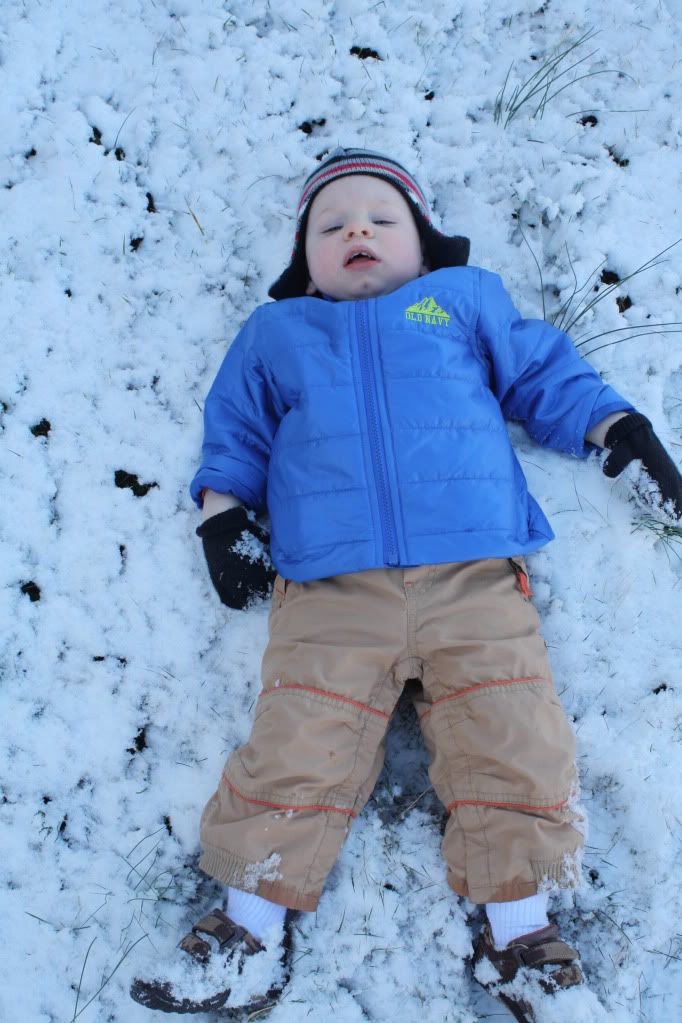 Less than two hours later, all the snow melted and the sun was shining. The next day it was 62 degrees. Welcome to the South!