Today I'm linking up with Kodi from
a brighter yellow
for her weekly Pinspired post.
I found a recipe for chicken tacos on pinterest and thought I'd give it a try. Everything is cooked in the crock pot so it was very simple and easy. Throw it all in and forget about it until dinner time. I love that kind of cooking on days when Mason and I are busy and can't devote much time to the kitchen.
This is the "post" that I pinned..
Crockpot Chicken Tacos
Recipe from
Tasty Kitchen
1 envelope Taco Seasoning
6 pieces Boneless, Skinless Chicken Breasts
1 jar Salsa (16 oz)
Dump everything into a crock pot and give it a little stir to blend the seasoning with the salsa. Cook on high for 4 to 6 hours or on low for 6 to 8 hours. When done, the chicken should shred easily when stirred with a fork.
For tacos, serve the chicken with soft flour tortillas, lettuce, shredded cheese and sour cream.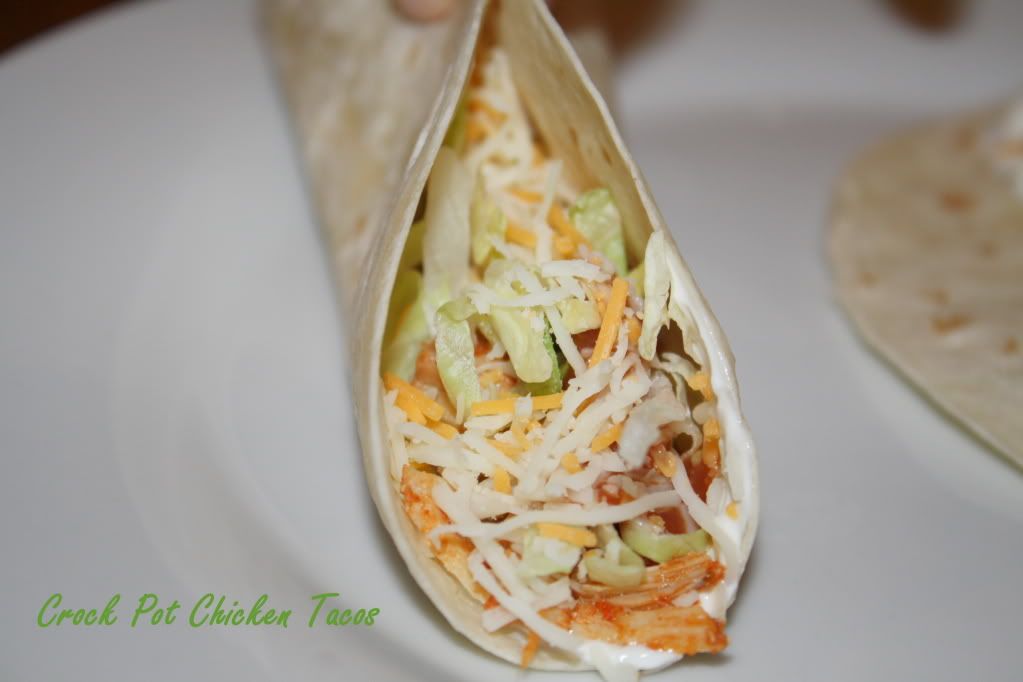 This couldn't have been any easy. The tacos were delicious and since it made a lot, we had plenty left over for lunches the next day.
We will be making these again very soon!
What are your favorite recipes? Have you tried recipes that you pinned on pinterest? Please share! I'm always searching for new tasty meals to try!