First, can I just ask you how I ever planned a wedding much less a nursery without the help of
Pinterest
?
Let's start with the basics:
Crib: We have purchased a new crib for our girl as I have always dreamed of having white furniture for a baby girl's room. Also, I am pretty sure Mason will be in his crib until he is at least 3 years old considering he is one active sleeper.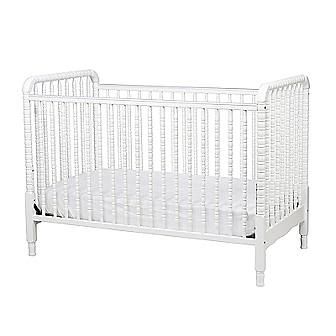 Dresser:
We are going to look at consignment and antique shops for a dresser that Brian can refinish and paint white. Ideally, I would love to find a
French Provincial Dresser
but we will see. Said dresser will also serve as a changing table. Example of one:
Glider:
Still debating this one but
this is the one
that I like the best. I have gotten some great reviews on it as well.
Now comes the hard part and the part that I need your help on… FABRICS!!!
I am not a pink kind of gal. Yes, I realize our daughter will wear pink and that is fine. But when it comes to decorating a whole room in pink… I just can't do it! We have decided to paint the walls a light/medium grey color (yet to be chosen). With that in mind, we chose a grey/lavender/yellow color scheme.
I have found two sites on ETSY that do custom bedding and since we won't be needing a bumper (again, nothing against those that use them but this paranoid mama fears them!), it makes the most sense to order custom. Also, since I won't be getting a bumper, I will use that money towards curtains.
So help me out readers.. which fabric should I use for 1- curtains, 2- crib skirt and 3- crib sheet? Oh I should mention, I'm not big on the animal prints for a girl nursery.
Site One offers these options in fabric: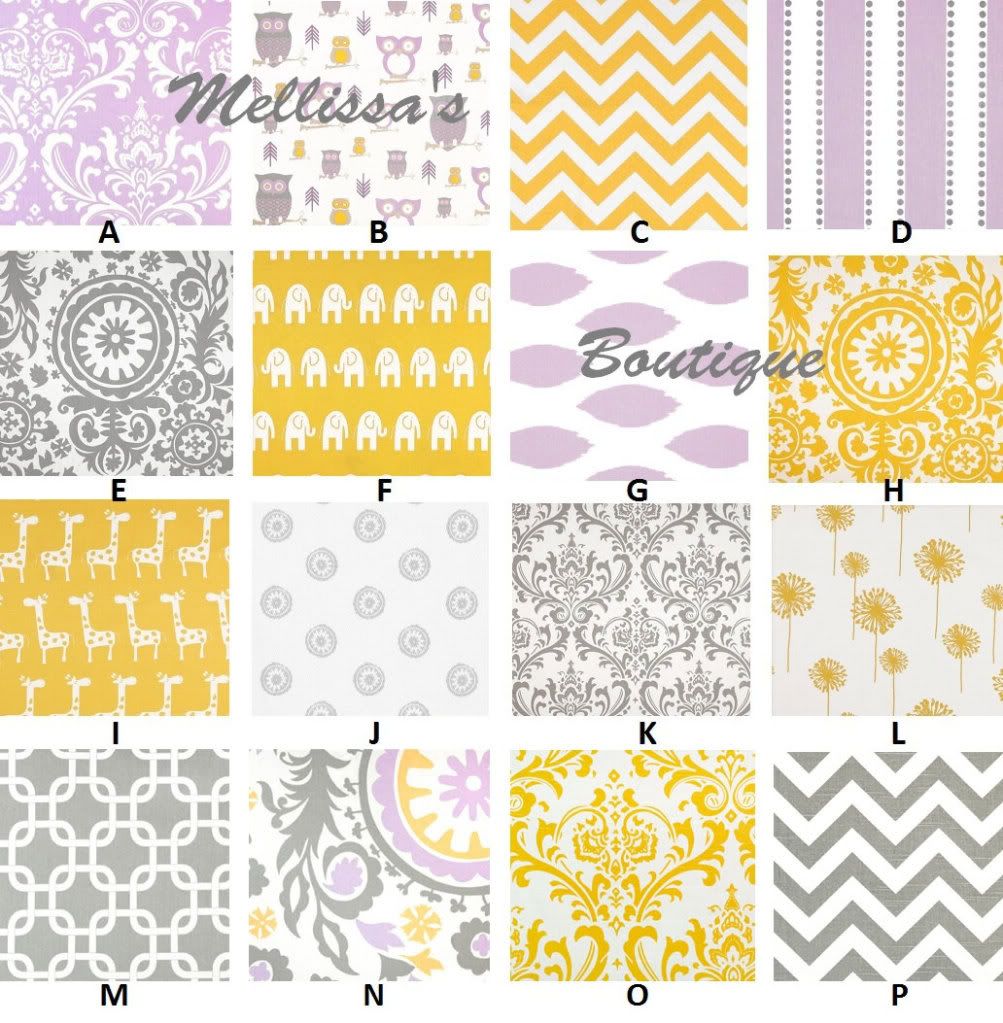 Site 2 offers these options on fabric
I could always get the skirt from one site and the sheet from another. Or get the curtains for one and bedding from another. The options are endless!
There are also these fabric options that I LOVE as well...
Can you see why I need your help? So which one do you like from site 1 or site 2. Remember, I might need to use 3 different fabrics so let me know your "letter" choice. Way too many options for this indecisive momma!!! Help me out and let me know what you like best. I would forever be grateful!