Yes, I know it's the middle of January. Yes, I know Christmas has come and gone. However, this is my blog and I do what I want. :) Actually, for documentation sake, I wanted to get our Christmas recaps on the blog.
We celebrated Christmas Eve with my family (parents, Bro and SIL, my grandparents (dads side)) since my dad had to work Christmas Day. We had a wonderful time just hanging out with my family, eating way too much food, watching Mason open gifts and counting our blessings for how well my mom has done through all she has endured this year.
This year was a little different as we were unable to attend Christmas Eve Lovefeast service with my family since my mom is still going through chemotherapy. But nevertheless, it was a wonderful Christmas Eve and all that mattered is we were surrounded by family and my mom is telling chemo who is boss!
As always, everyone was way too generous and we actually had to make two trips to get all of Mason's toys home. Crazy!!!
He loved his new Pottery Barn chair and we love it because he has a his "own" chair now.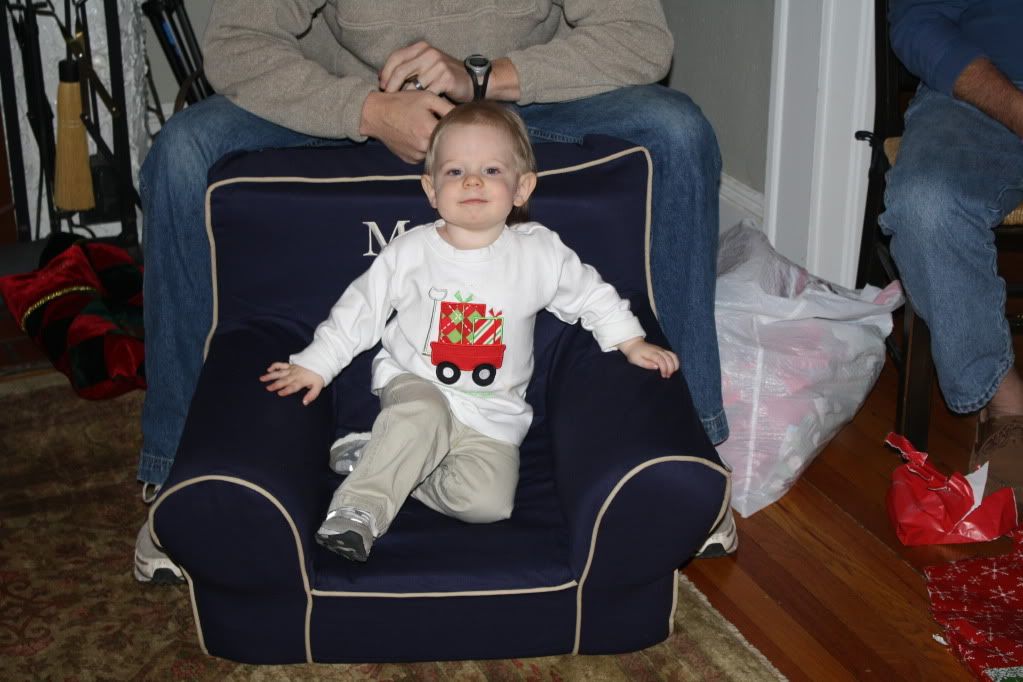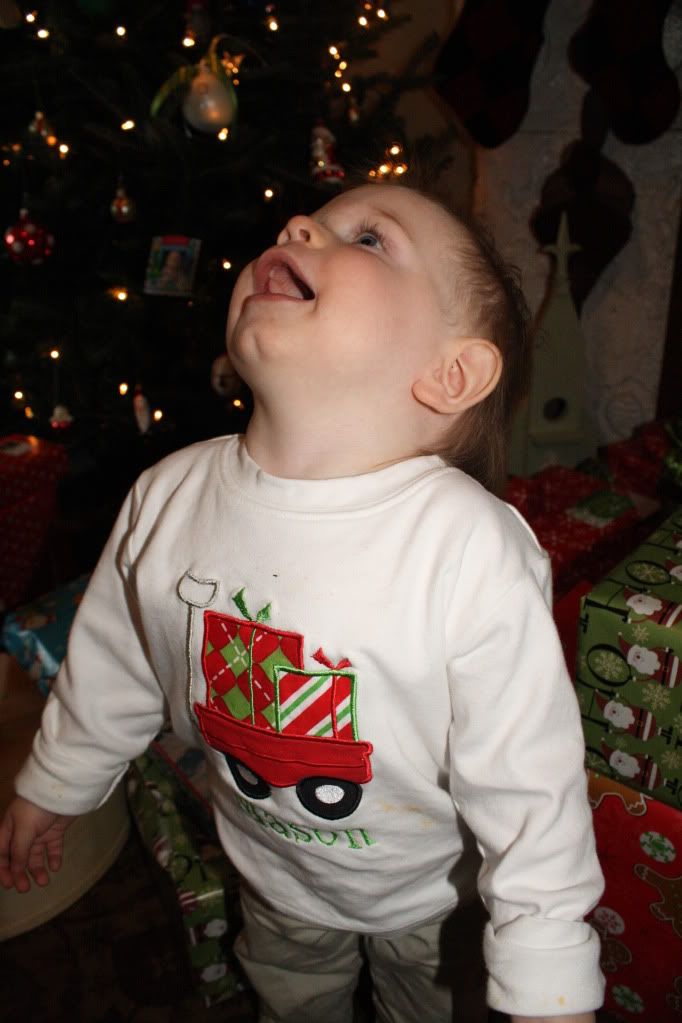 Perhaps one of his favorite toys of the night was a pot and pan cooking set that Uncle Zach and Aunt Taylor gave him.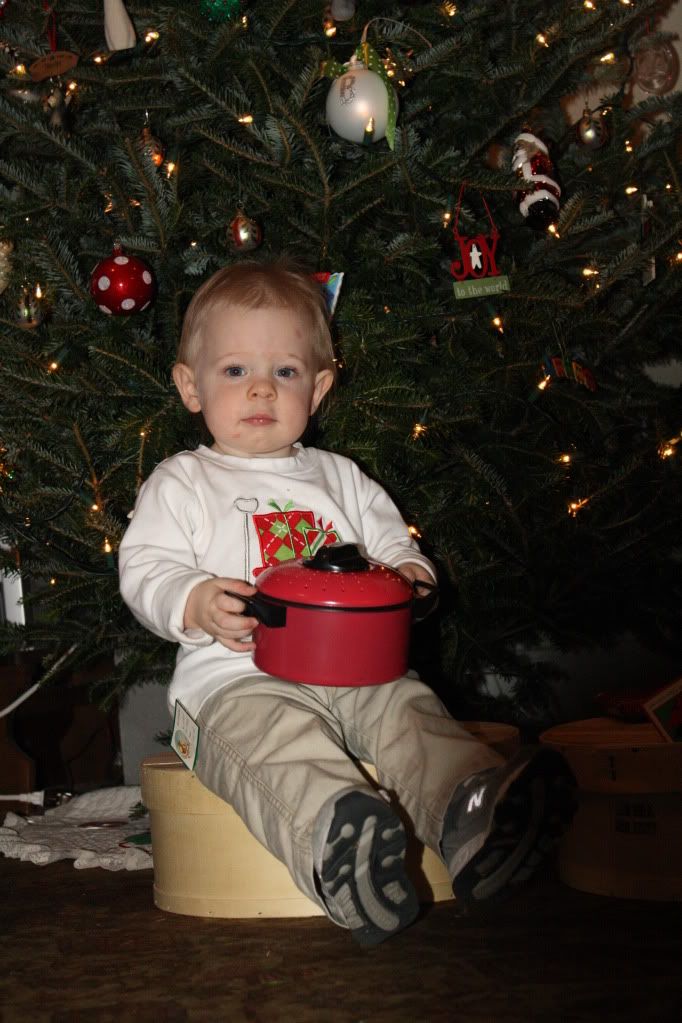 All and all it was a wonderful Christmas with family. We continue to be blessed with amazing family and surrounded by love.
Check back tomorrow for Part 2 of Christmas!