I'm sure you have seen them if you have driven in the country and passed barns. Barn Quilts. They are large colorful wooden blocks that are mounted onto the side of a barn. My mom has wanted one for awhile now to go on the side of on of the barns at our farmhouse. She found one she liked in a magazine and Brian offered to make it for her. What a sweet son-in-law! So it basically went from this...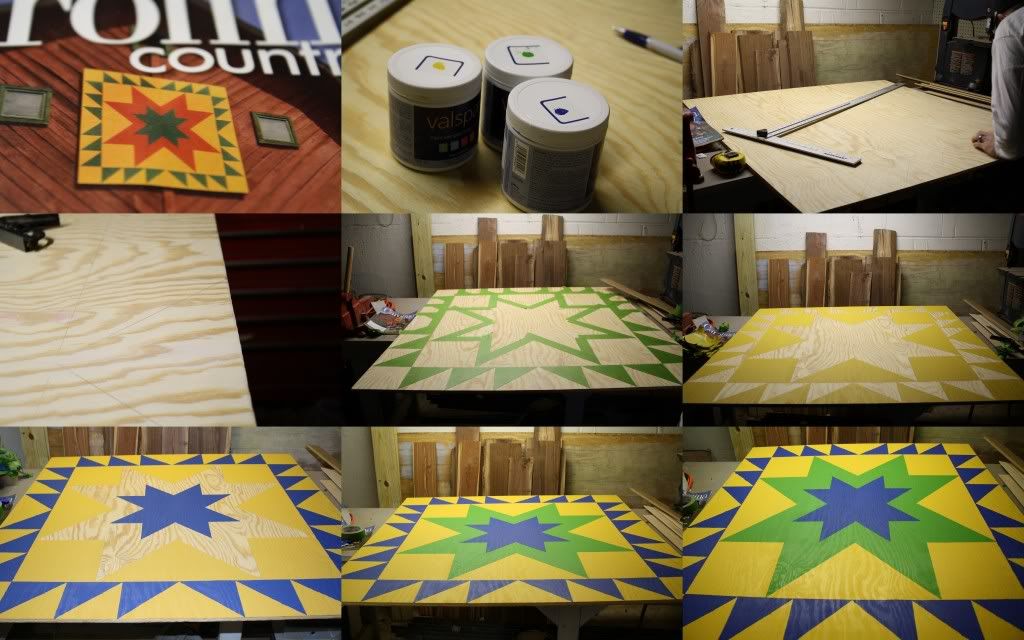 1. The inspiration she found on a magazine. 2. Sample paint colors 3. Brian mapping out the design 4. Tracing the design 5. Taping the design 6. The first color completed. 7. 2 colors completed. 8. Allowing it to dry 9. The final product.
To this...
My mom and dad love it. We love it. Brian did a great job! Its the perfect colorful addition to this little barn.
It was a fairly easy DIY project. The hardest part was waiting on each paint color to fully dry before moving on to the next color.
Thanks Brian for making this for my mom and dad!