Today I am linking up with Kodi at a brighter yellow for her weekly "pinspired" post. This is basically where you actually make something that you "pinned" on pinterest.
I decided since it was fall and I love all things pumpkin in the fall that I would make a 2

ingredient

recipe I had pinned - Pumpkin Muffins!
I actually decided to use three
ingredients in mine - I added chocolate chips!!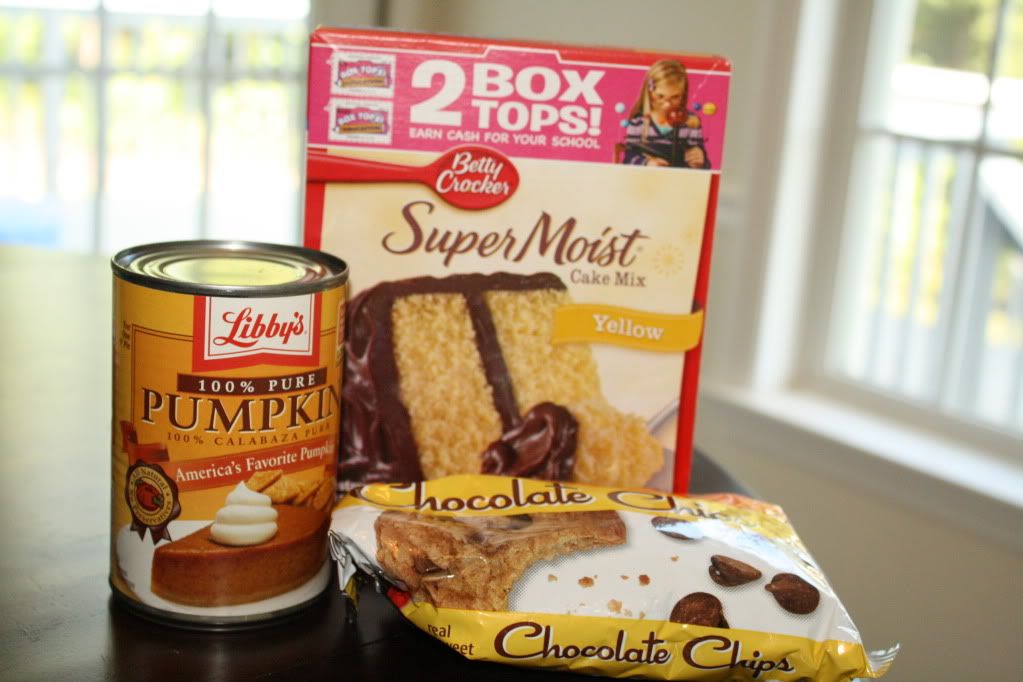 Mix it all together. Just cake mix, pumpkin and chocolate chips. Bake at 350 for 20-25 minutes.
After baking and letting them cool - Voila!!!
I will say that the picture doesn't do them justice. This muffins were delicious! Very moist and super easy to
Have you made something recently that you "pinned"? If so, leave a message and let me know. And don't