Squeezing in a 5K race in August seemed to be somewhat of a challenge. We had a fairly busy month with events happening each weekend which didn't leave much time for a race. On the last day of the month, Mason and I loaded up and headed out to make our own 5K through our new neighborhood. It wasn't ideal but it got the job done. It was hilly. It was hot. It wasn't my best run by far but guess what... I did it. Therefore the challenge of 12 in 12 is still alive!!!
The birthday boy
The course - Hilly!
Since Brian was working, we had to rely on self timer for pictures.
Mason happy to be done and out of the stroller.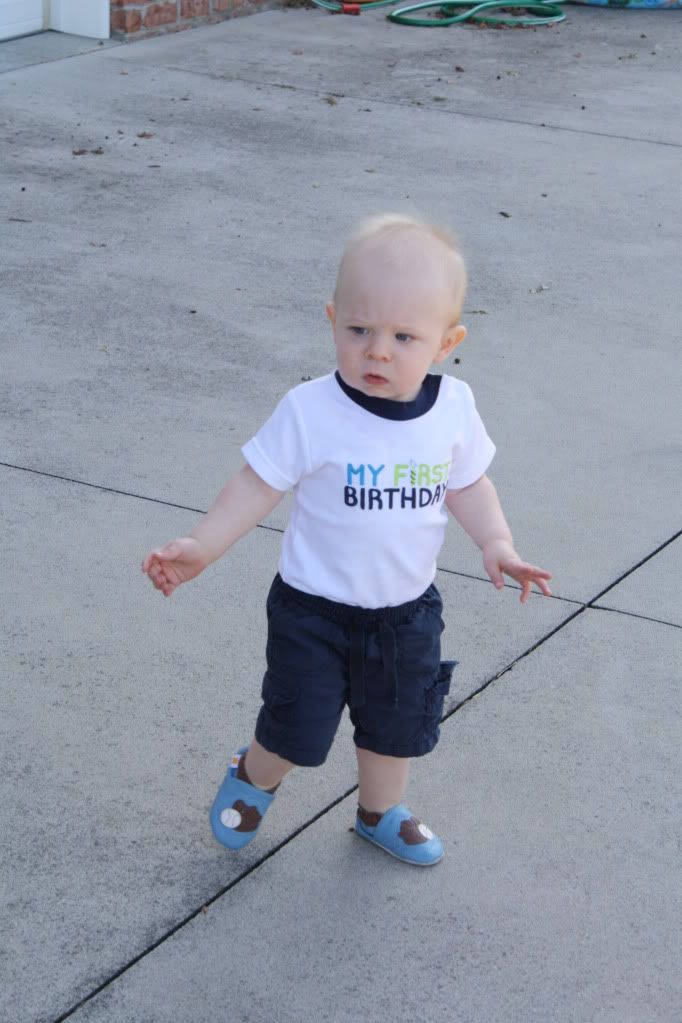 The 5K was a great way to kick start all of Mason's birthday festivities! Stay tuned for all his parties!
8 down, 4 to go!!!