We've come a long way in 7 short months. What used to be the dread bath time is now the most anticipated bath time. Mason would stay in the bath for hours if we let him. He loves it so much. It's amazing to look back and see how much he has really grown in 7 months!
Tiny newborn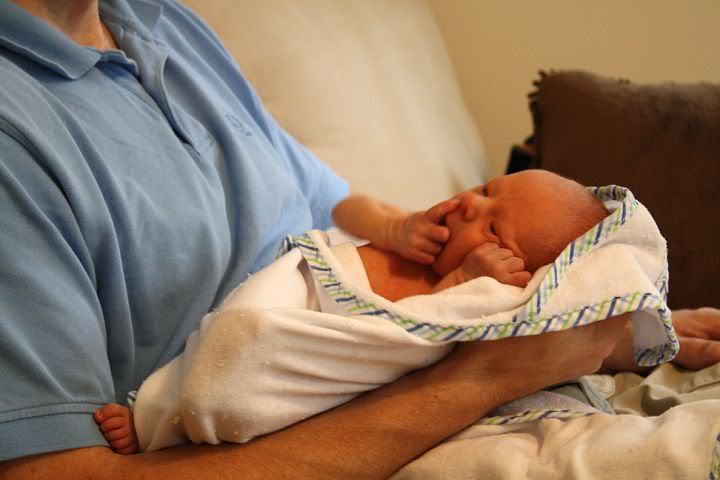 A healthy and happy 7 month old.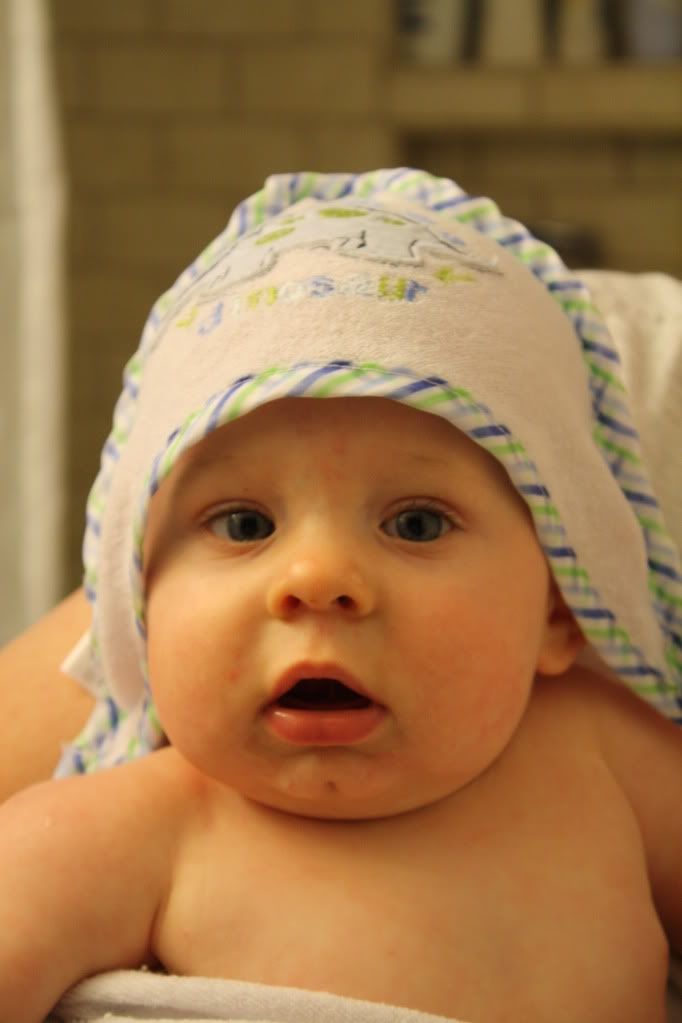 His towel is starting to get a little too small. We are so blessed to have such a healthy, fun, loving little boy. God is good!
Speaking of towels, I would LOVE to get Mason a big, soft hooded towel that is monogrammed. Any one have suggestions on which towels are the best? Any favorite websites to order from?