Saturday January 29th started out to be a balmy 42 degrees, however that was not enough to deter us from taking on the Salisbury Rowan Winterflight 8K and 5K.

Lynsey has pledged to do a 5K in every month of the year hence 12 in 12.

For those long time followers of this blog, that may sound familiar.

Lynsey set a similar
goal
beginning in December 2009, which was stopped short after 1 race due to an unexpectedly difficult first trimester with Mason.

Regardless, the challenge has been re-issued.

Lynsey, Taylor, Zach, and Mason walk/jogged the 5K race and Brian ran the 8K.

All finished, were still able to walk the next day, and are preparing for the February edition of this challenge.

Although none of us set any blazing course records, Mason did take first place in the 4-6 month age division.
Mason rocking his track suit...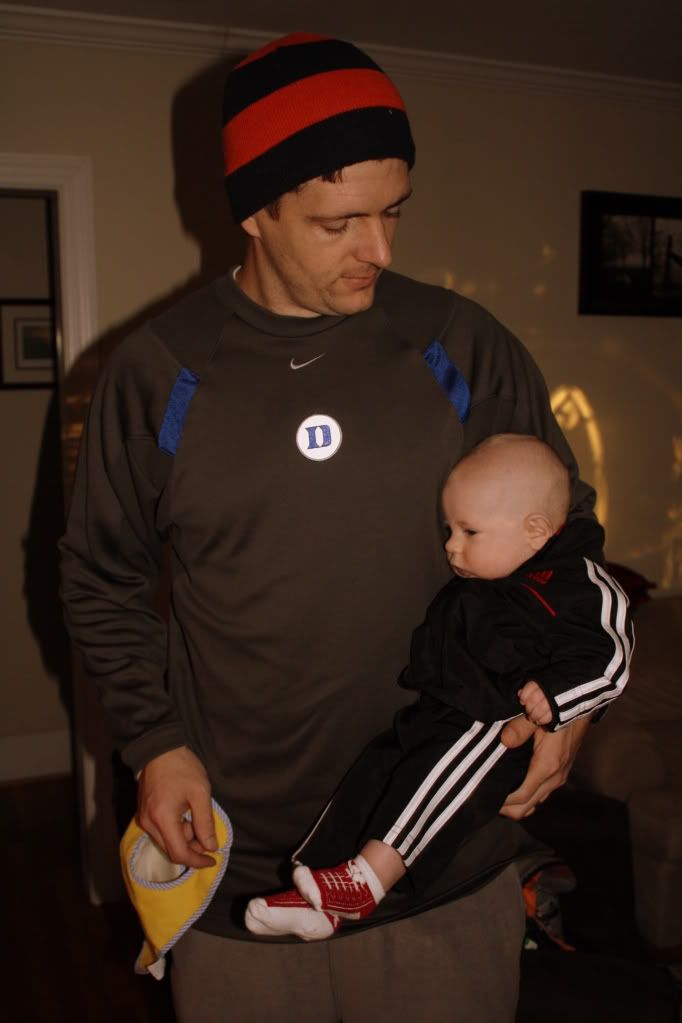 Mason's race bib...
The look I got when I told Mason we were doing a 5K... I feel ya, Mace.
Our little family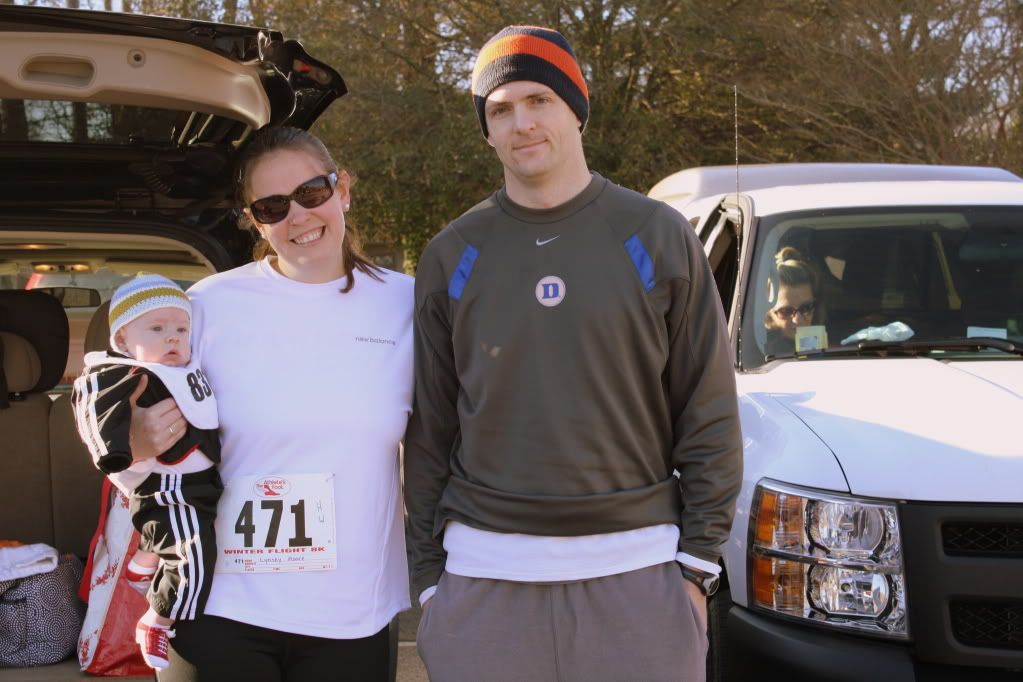 Daddy and Mason post race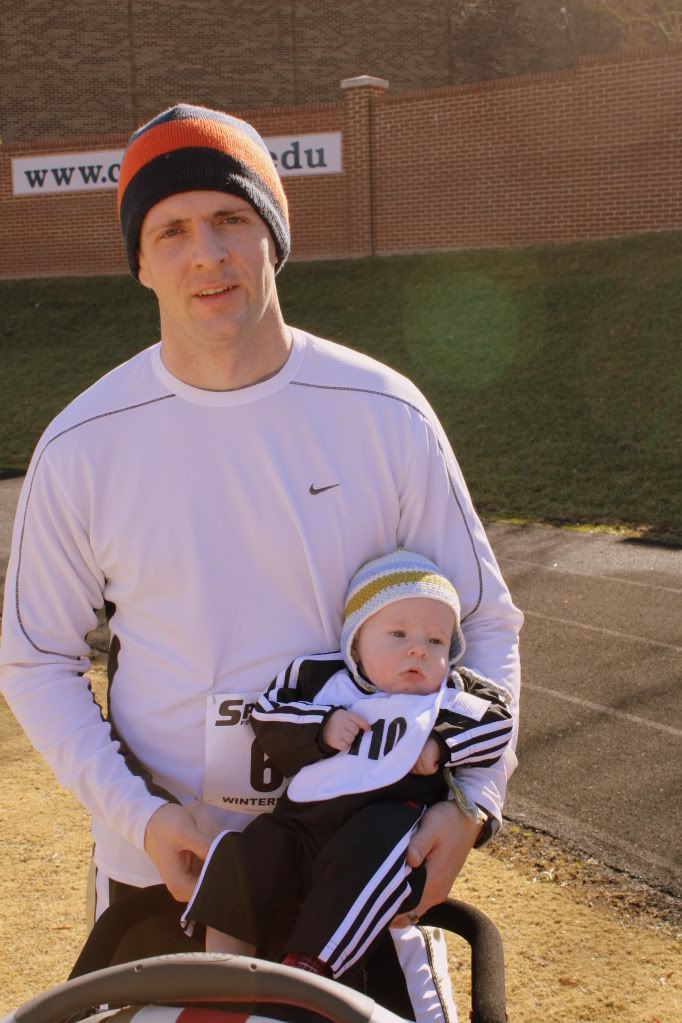 And this was Mason the rest of the day...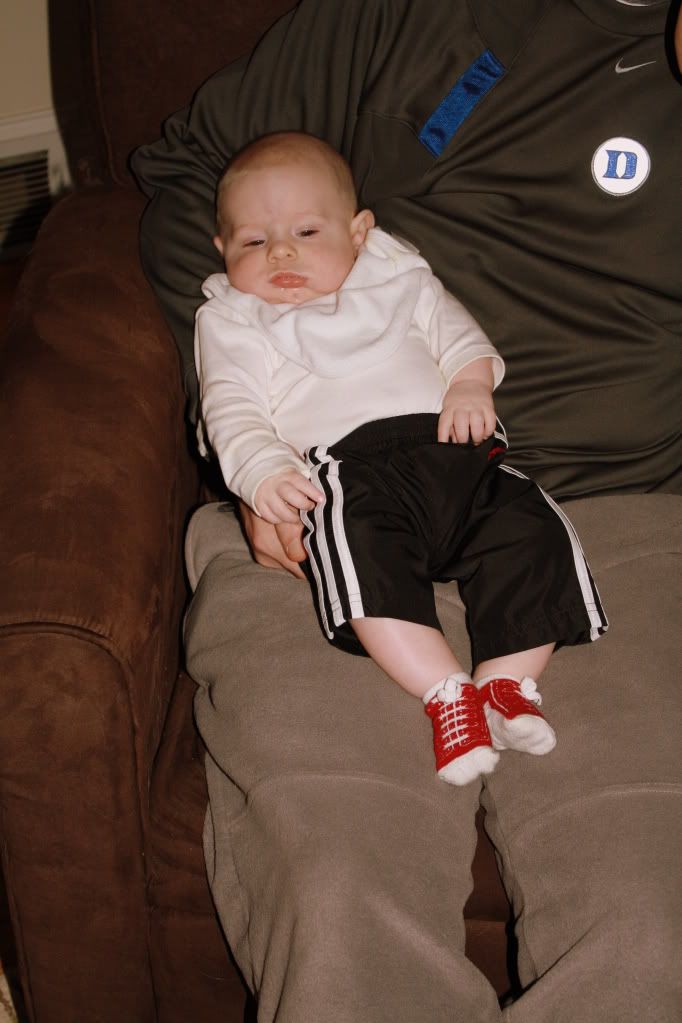 Stay tuned for our February race. Does anyone hate running as much as me, besides Mason?