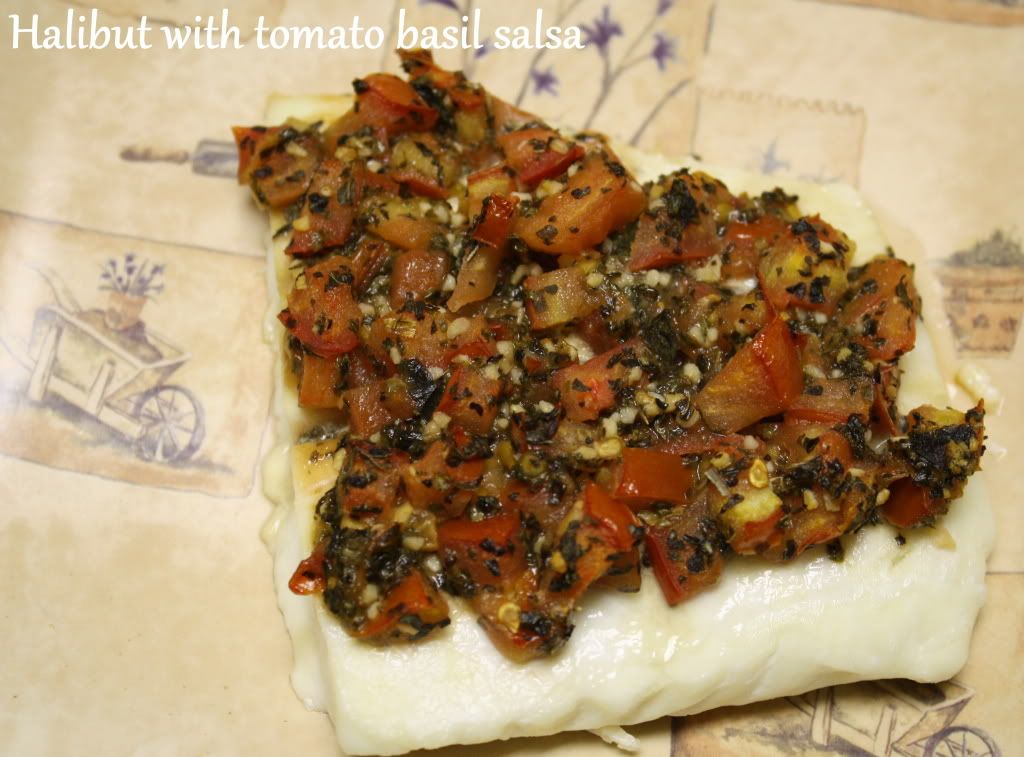 Serves 4
Ingredients
2 tomatoes, diced
2 tablespoons fresh basil, chopped
1 teaspoon fresh oregano, chopped
1 tablespoon minced garlic
2 teaspoons extra-virgin olive oil
4 halibut fillets, each 4 ounces
Directions
Preheat the oven to 350 F. Lightly coat a 9-by-13-inch baking pan with cooking spray.
In a small bowl, combine the tomato, basil, oregano and garlic. Add the olive oil and mix well.
Arrange the halibut fillets in the baking pan. Spoon the tomato mixture over the fish. Place in the oven and bake until the fish is opaque throughout when tested with the tip of a knife, about 10 to 15 minutes.
Transfer to individual plates and serve immediately.
We ended up using 2 halibut fillets and 2 cod fillets since that is what we had on hand. Both were delicious. To round out the meal, we paired this with long grain brown rice and a spinach salad (spinach, cucumbers, cranberries, feta) topped with balsamic vinaigrette.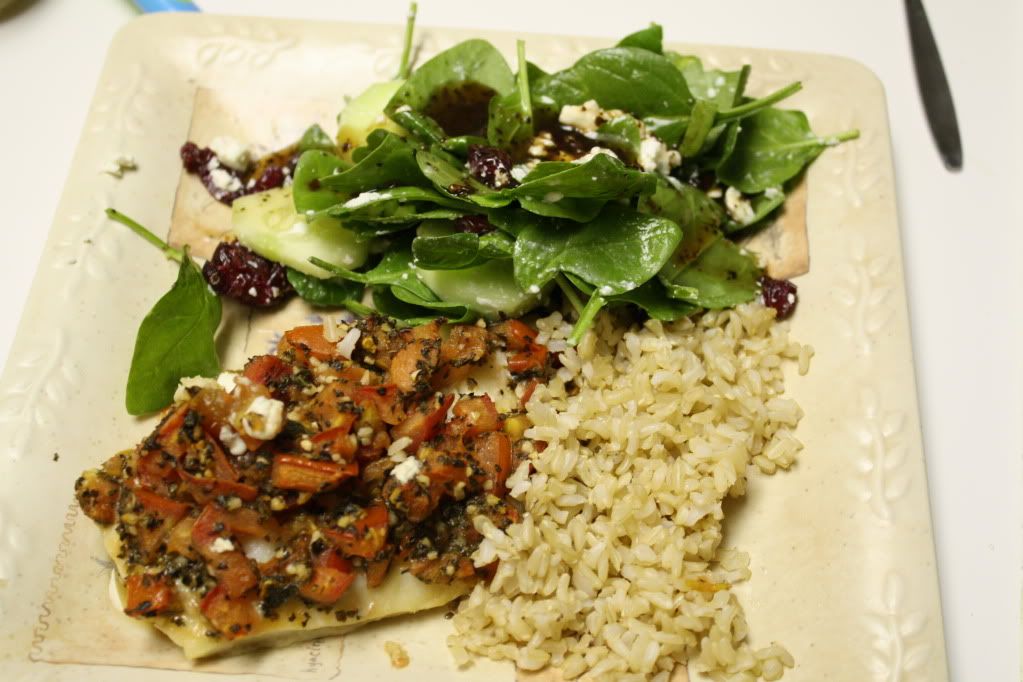 It was a delicious meal that we look forward to making again.